HOME | WHAT WE DO | HOW TO ORDER | CONTAINER SIZES | AREAS SERVICED | RESIDENTIAL SERVICE | FAQ
Ordering Is Fast and Easy!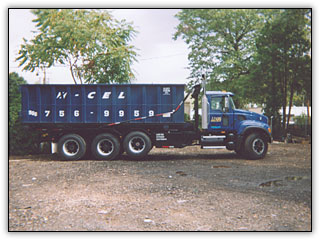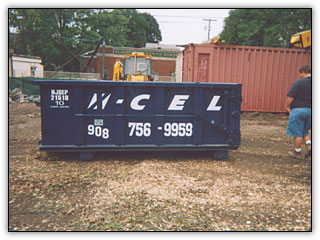 Step 1: Call Us
We'll answer all your questions and schedule the delivery, including any special instructions you may have. We take pride in putting your container in the right place at the right time. Home owners appreciate the special care we take. Contractors appreciate the way we hustle.
Step 2: Fill Your Container
House clean-up, construction materials, old roofing. We take everything except materials classified as hazardous by the EPA.
Step 3: It's Gone!
We'll remove the container on the approved pick-up day. All your unwanted debris is hauled off. It's just that simple.
---
Get A Quote
Fill out the form below and click Submit to receive a free estimate. * Required
---
Call Now! 908-756-9959
• Phone Quotes Gladly Given • Same Day Dumpster Service •
• Senior Discounts • Multi-Container Discounts •
• Weekly Residential Pickups • Curbside and Driveway Service Available •
Office Hours: Monday - Friday, 8:00 am - 5:00 pm

X-CEL Carting, Inc. • 767 North Avenue • Plainfield, NJ 07062
Phone: (908) 756-9959 • Fax: (908) 756-9979
---
XCEL CARTING, Inc. | NJ Roll-Off Container Service | Dumpster Service
Copyright © 1999-2023 X-CEL Carting, Inc. All rights reserved.